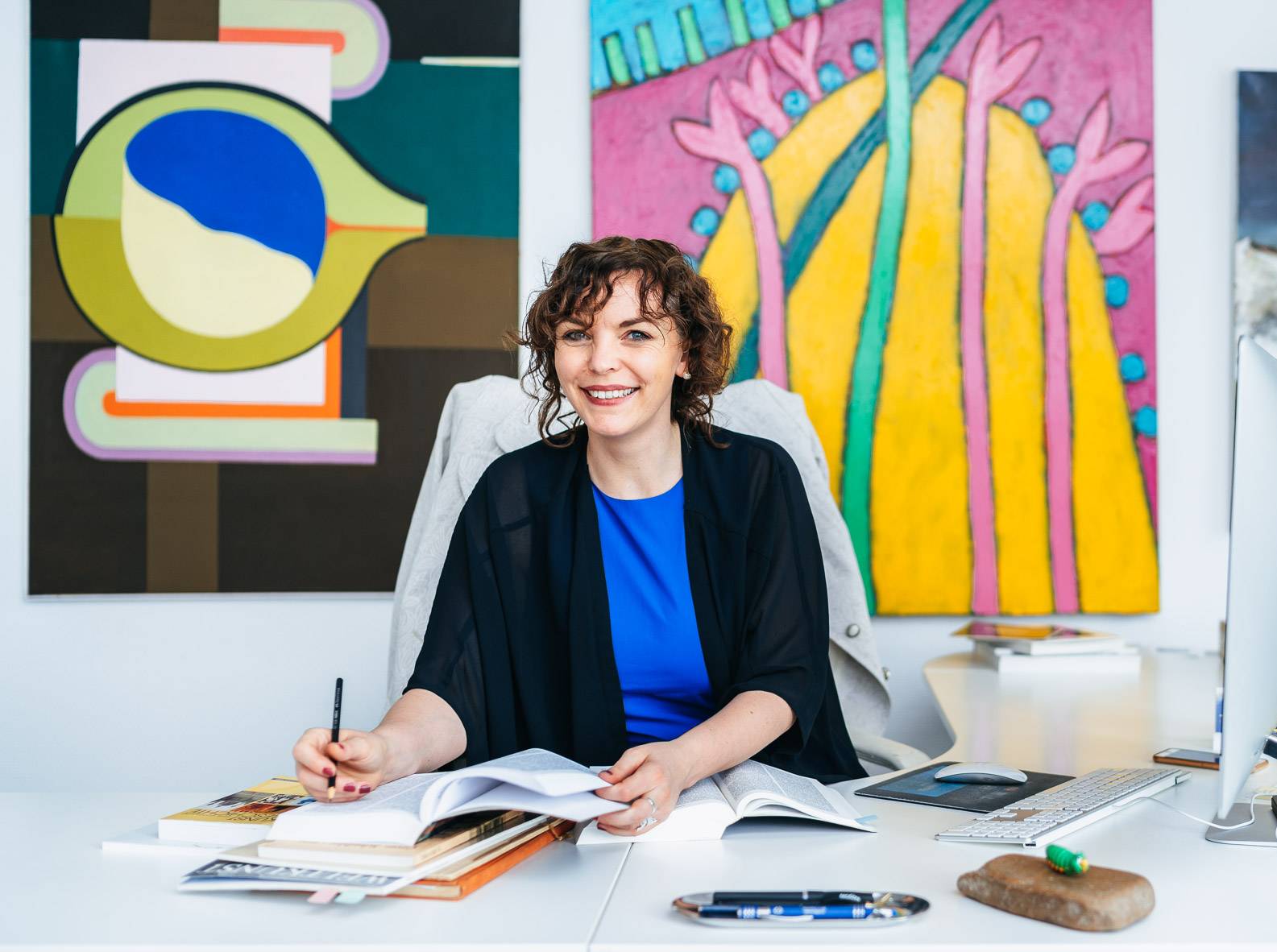 Founder and Managing Director
This is our founder and CEO Konstanze Wolter.
Since her youth, she has been impressed by the human imagination, which is capable of creating things out of nothing. Technical inventions by individuals make our everyday lives easier and our lives safer. But it is the fine arts in particular that can bring us peace of mind, inspire our imagination and create in each individual his or her own imaginative world that enriches life.
In addition to the artistry and originality of the artist, it is the personal feeling and experience of the viewer or listener that constitutes art and its value for Konstanze Wolter. Her fascination with human creative power and creative art resulted in the founding of e.artis in 2009.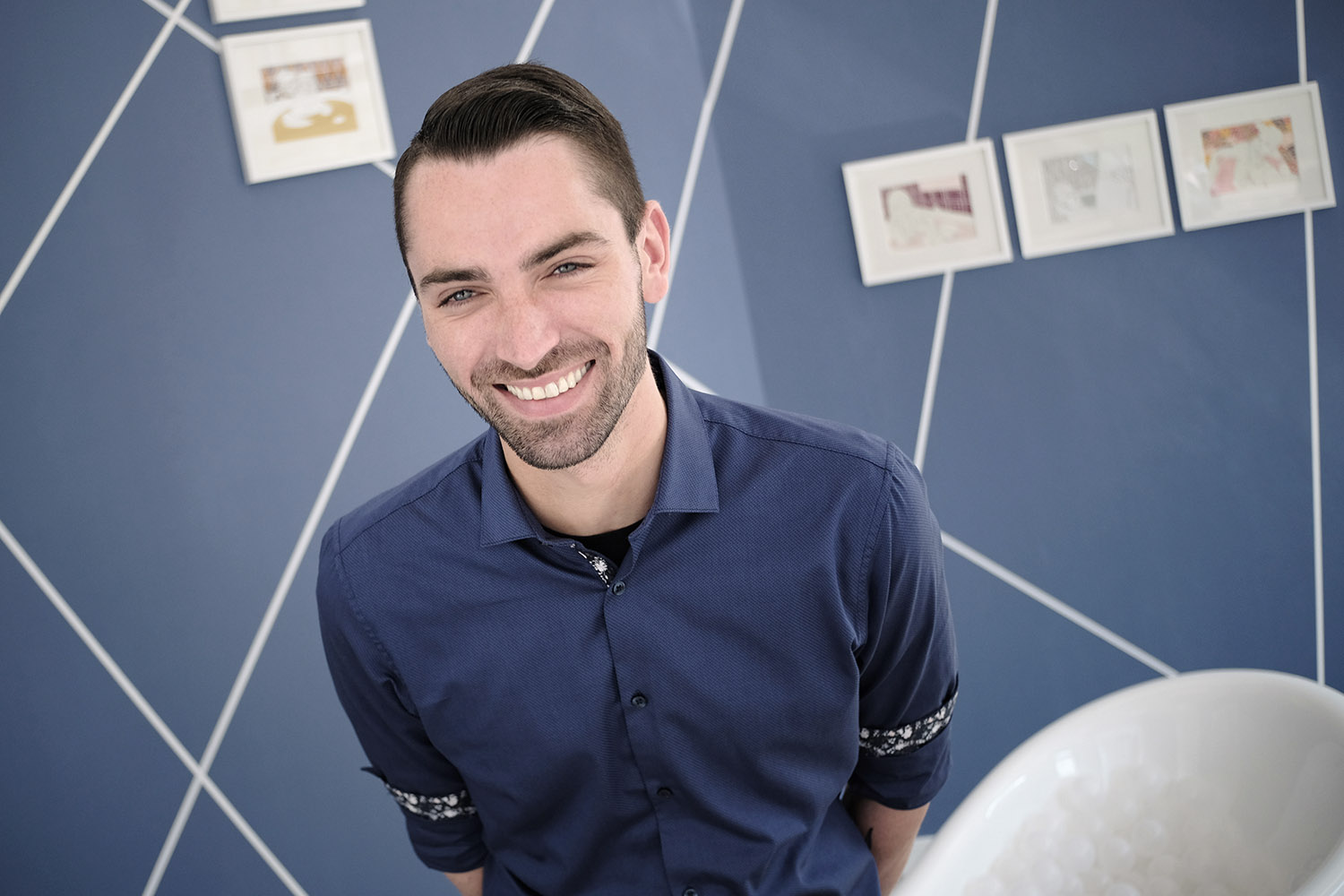 Office management
This is our Office Manager Kevin Bergemann, who is also our Master of Customer Happiness with his sunny disposition.
To take care of all our international customers on time and individually and to ensure a smooth purchase transaction is his daily challenge, just like rocking the whole office with gallery here in Chemnitz. He is the right one for the job!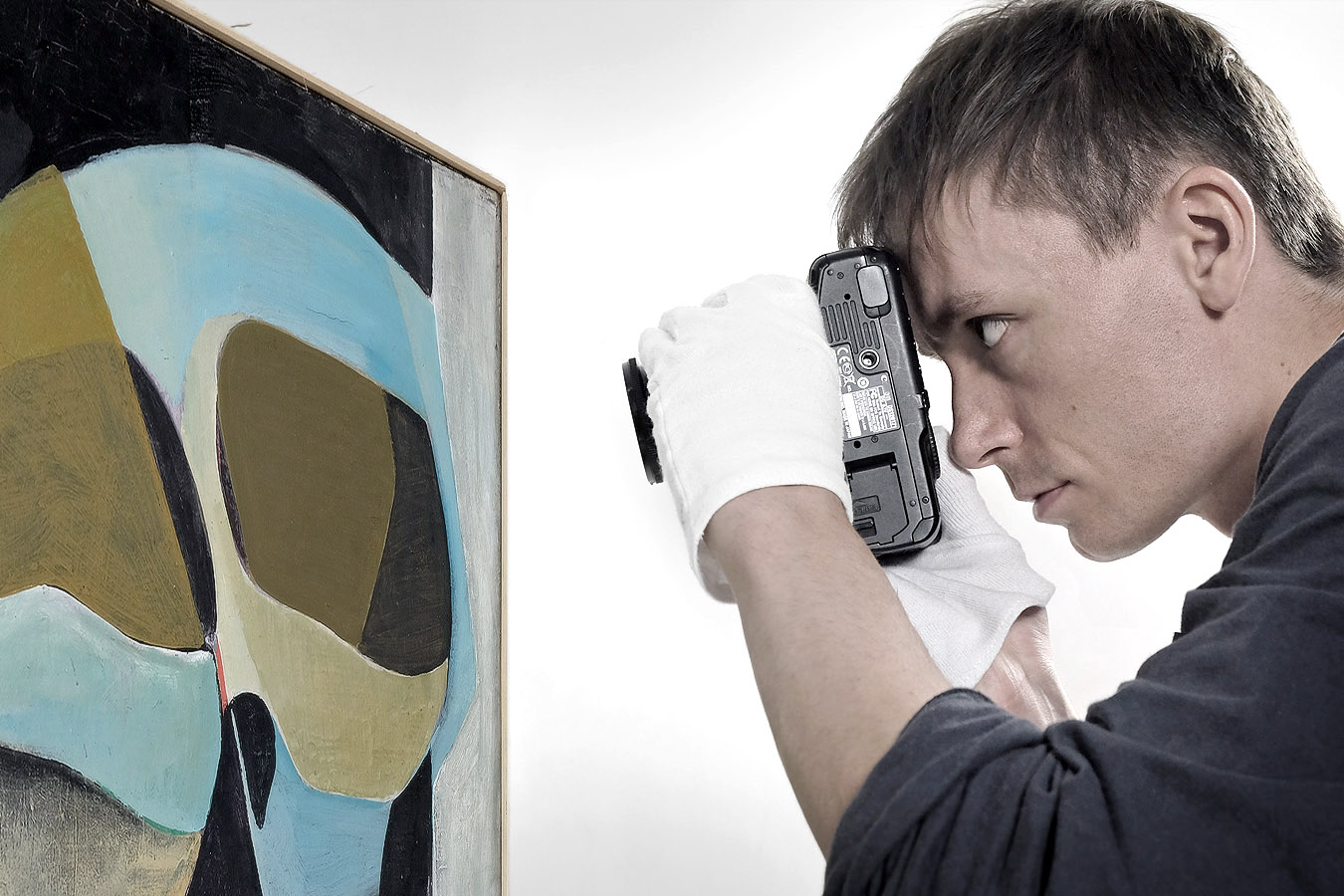 Art photographer
This is our photographer Frank Krüger at work: highly concentrated, he takes aim at each work of art.
What immediately catches the eye is his years of qualification in art photography. Photographing a work of art as close to reality as possible for various media while still capturing its aura is a science in itself. Our art photos are world class because we have Frank Krüger on our team. Lucky us!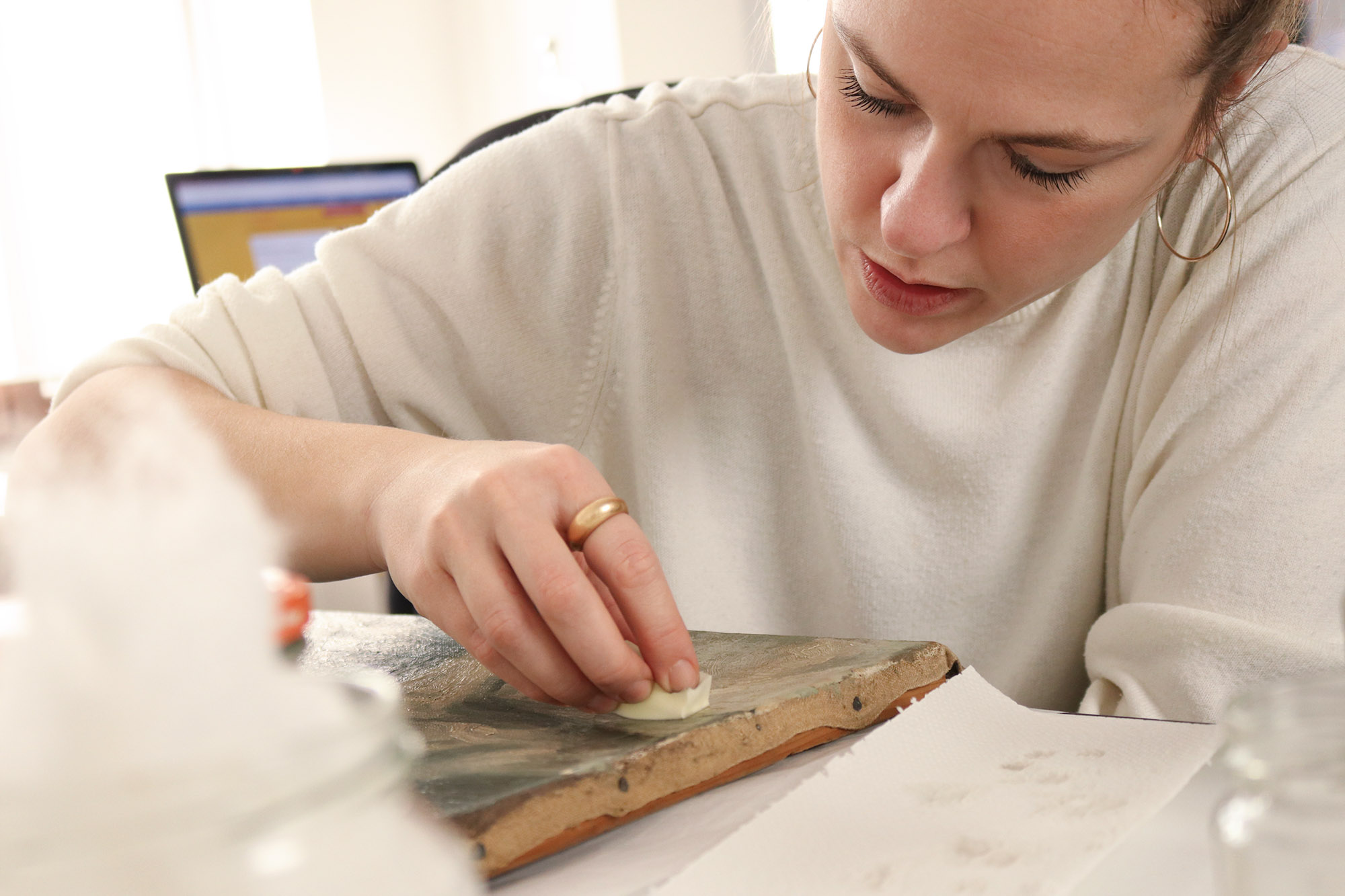 Art restorer
This is our restorer Paula Sowa, whose love of materials and technology makes her the best guardian of the works of art given to us.
Highly qualified studies in art technology, conservation and restoration of art and cultural property enable Paula to assess the conditions of artworks in detail and to conserve and restore them when needed and commissioned. Paula Sowa's mission is to preserve the good condition of a work of art for as long as possible, and she is truly passionate about this as part of our team.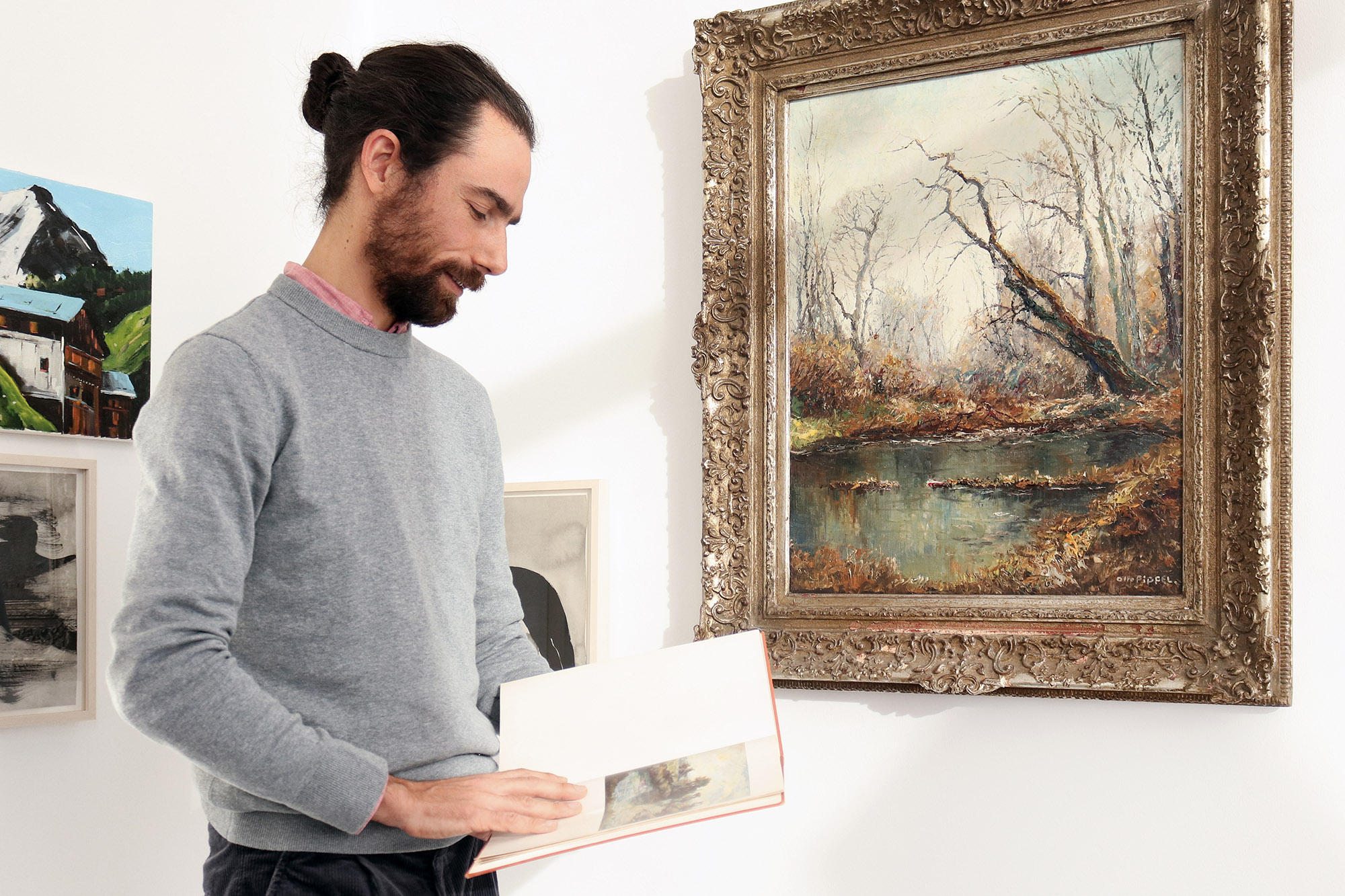 Research Management
This is our Head of Research Roman Pilz at work: Passionately describing every last detail of a work of art.
What is not always obvious in our offers is his important work in the background. Preparing an offer, collecting and collating information, and doing detective puzzle work really takes up a lot of time. Our consignors rely on this meticulousness when selling their artworks, and art buyers also benefit from this through unrivalled detailed descriptions of our art offers.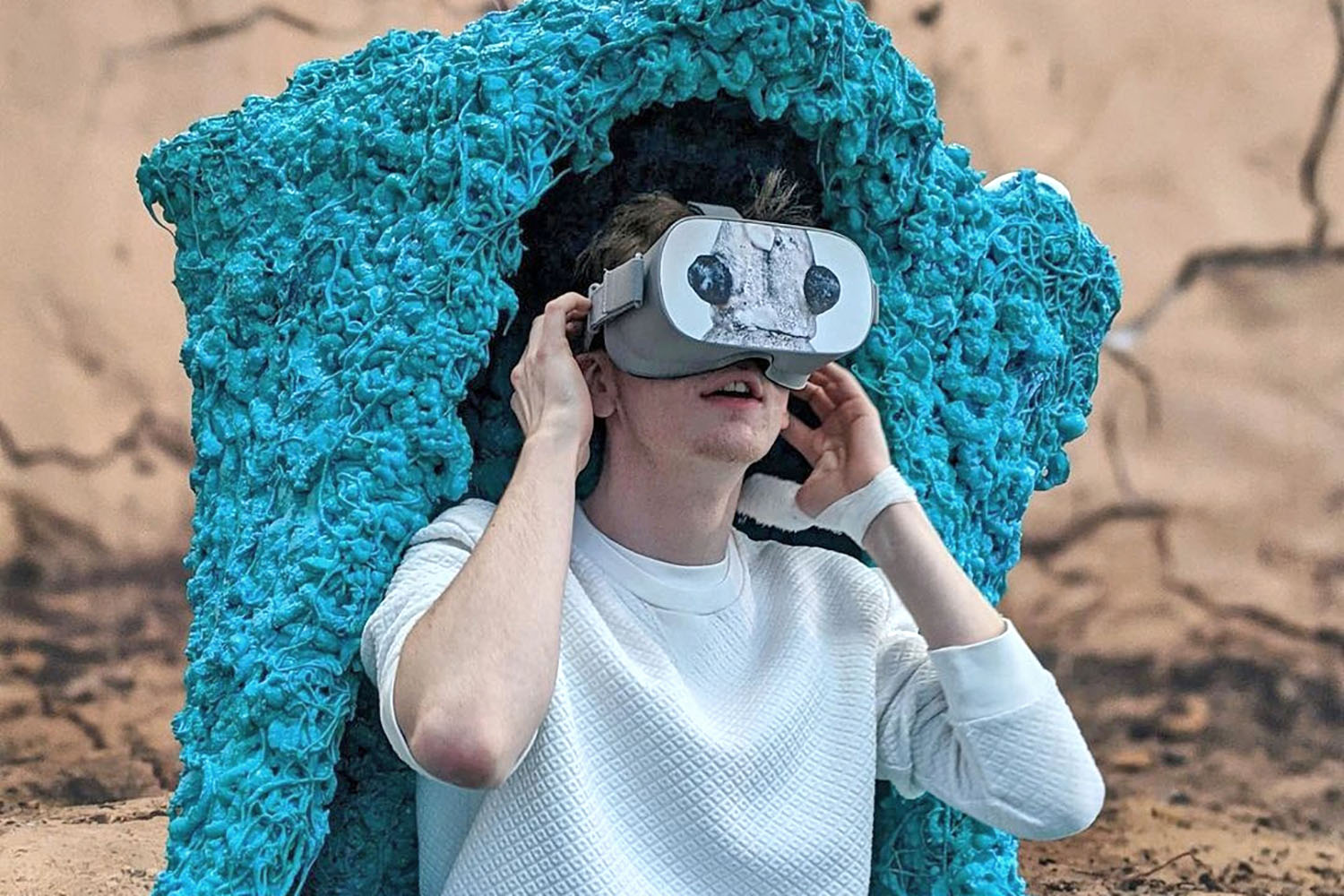 Content Manager
This is our social media and content manager Sten-Niclas Wolter, who prepares our content digitally and posts it regularly.
Keeping a large website up-to-date and tidy doesn't happen on the side. It takes digitally savvy people with a thirst for action and a love of detail to maintain the content and keep our customers up to date on all channels. Anastasia is our master of update, so to speak.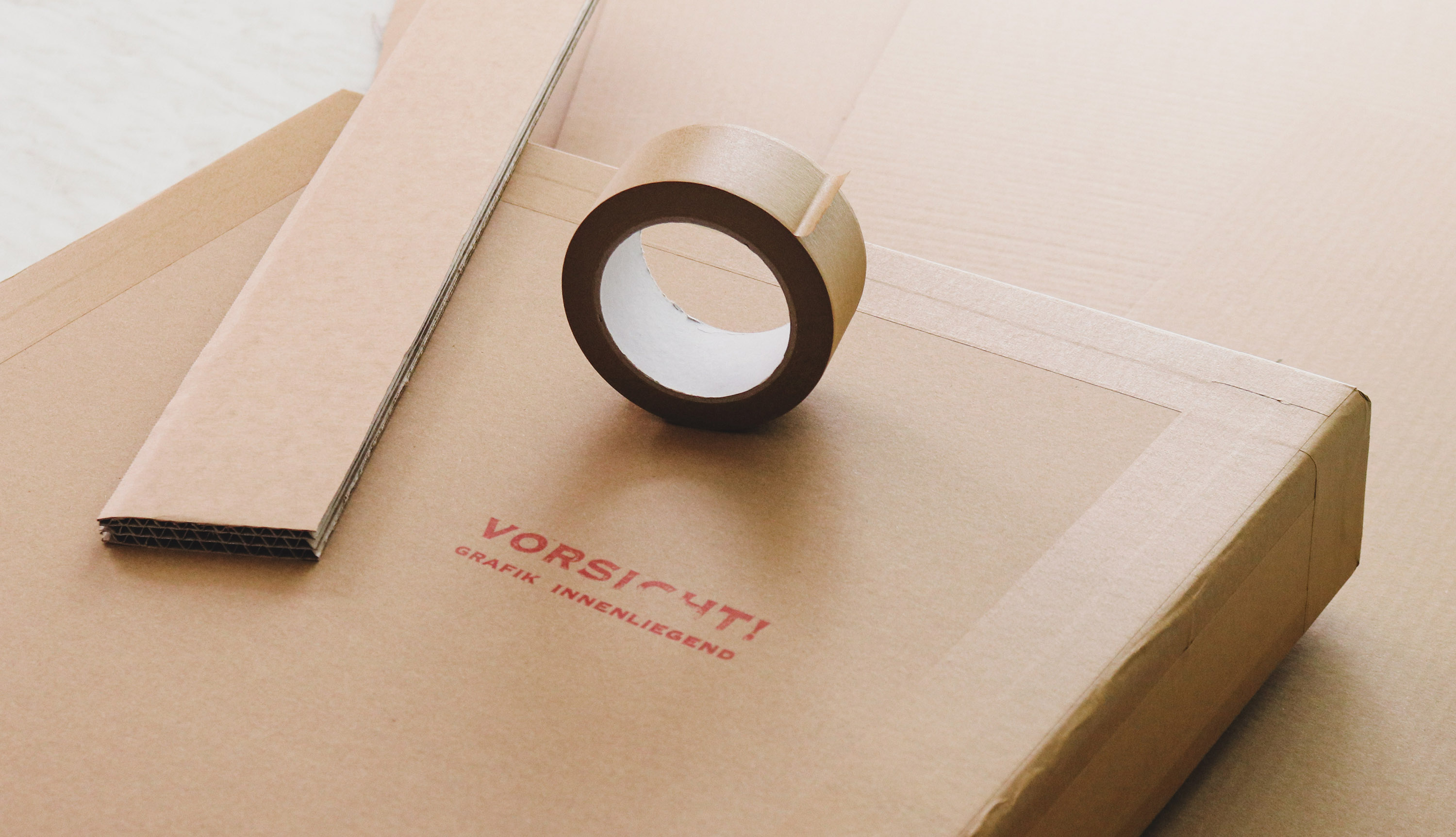 Transport lock & assembly
This is our packer Sebastian Czebe at work: meticulously, but with visible joy, he secures each work of art for transport.
What many don't realize is the time and appropriate material he needs to pack. That a work of art arrives at the buyer's in one piece, safe and sound, as we describe it, and at the speed that the customer wants from online commerce, is a challenge in itself. But our packaging is like a gift, because Paul puts his heart and soul into it.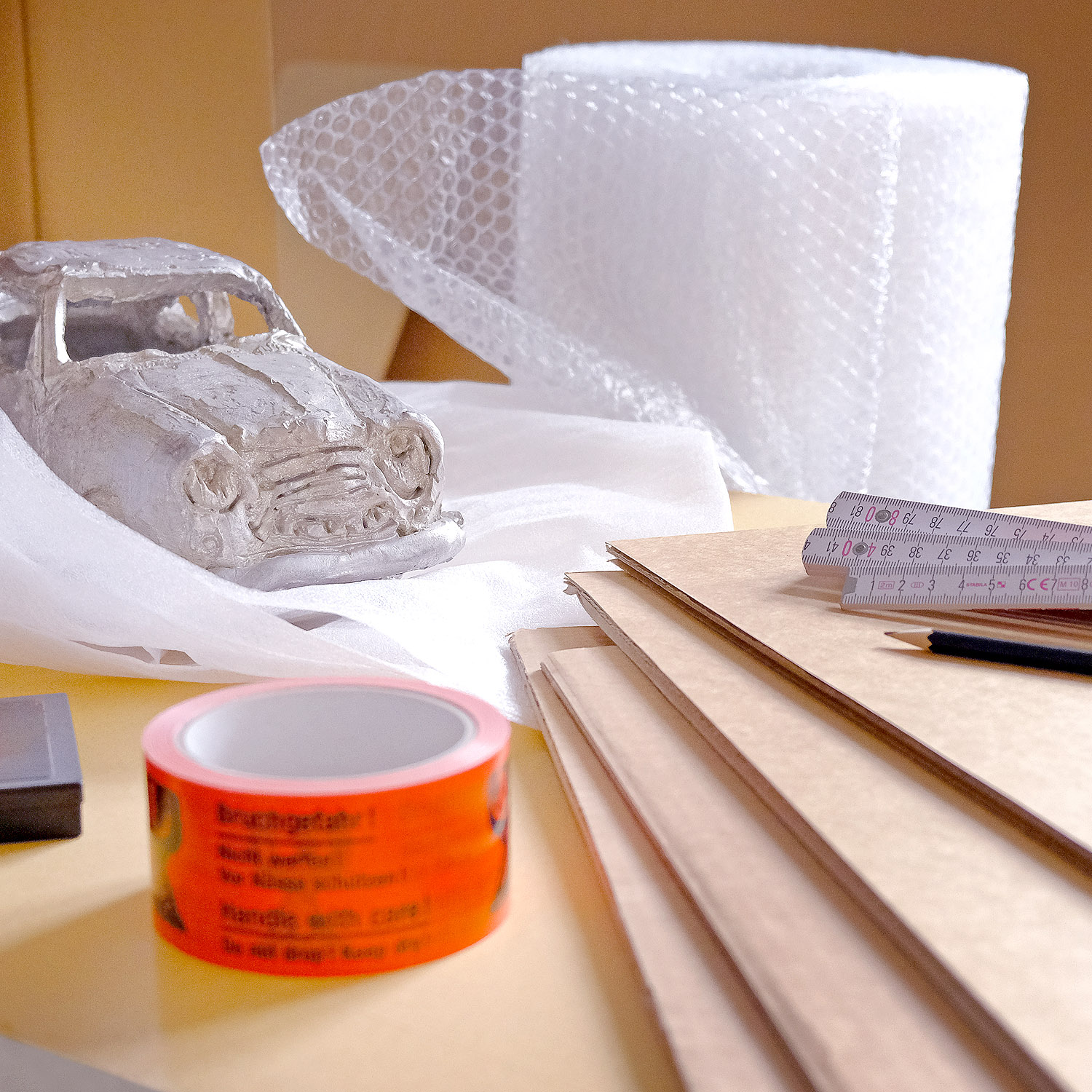 We are offering a permanent part-time position in the department of packaging/ dispatching in our headquarters in the city center of Chemnitz with immediate effect:
Packer (m/f/d)
Your tasks
Customized packing of art objects
Transport security
Dispatch handling
Recording of outgoing goods by means of PC
Careful sorting, storage and removal of art objects
Setting up and dismantling exhibitions



Your profile
Craftsmanship (training as a carpenter or similar desirable)

Physical strength, as some works of art are large and heavy

Careful and precise way of working

High reliability

Very good written and spoken German

Friendly demeanor

Flexibility

Ability to work under pressure

Ability to work in a team distinct service orientation



e.artis auctions has been the auction house on the web specializing in online art auctions since 2009. This includes e.artis contemporary, the gallery for first-class contemporary art in the region of West Saxony. The company is owner-managed and responds flexibly to the needs of its few employees.
We also offer room for creative ideas and impulses within the framework of our business. You can work reliably and on schedule, are enthusiastic about the challenges of e-commerce and can recognize problems and solve them creatively?
Apply now by email to connect@e-artis.de and become part of a motivated team!