Christmas is near...
---
e.artis online exhibition Christmas 2022
Christian Awe | Heike Katie Barath | Eric Decastro | Gottfried Helnwein
Friedensreich Hundertwasser | Markus Lüpertz
Elke Nebel | Willi Sieber | Herbert Zangs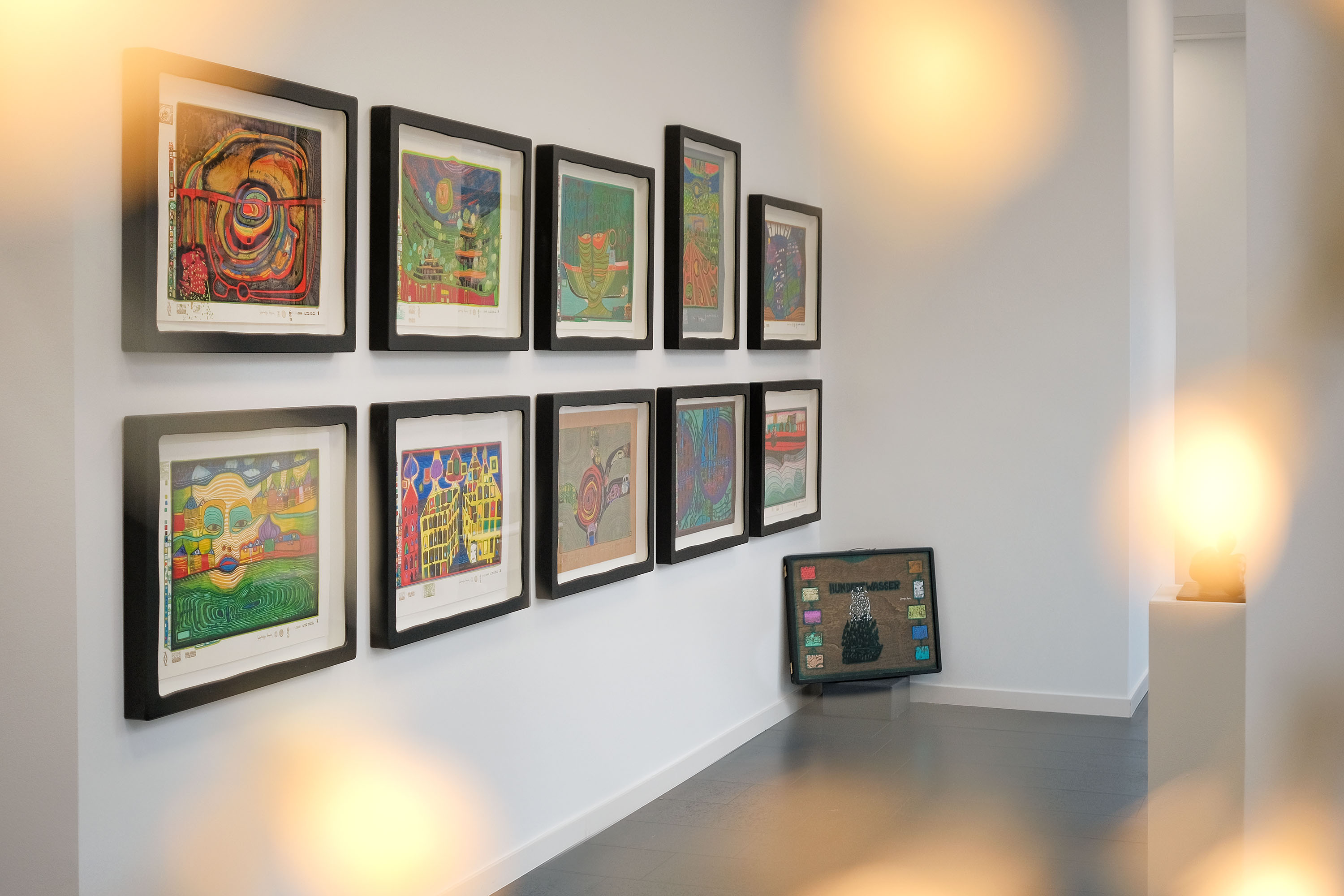 Markus Lüpertz

St. Martin
Piece unique in large format
Overpainted drypoint - St. Martin cuts his coat
One of the most famous German contemporary artists
Willi Siber

Wandobjekt
Spacially effective metal sculpture
Curved tube and perfect colour surface
Renowned sculptor from southern Germany
Elke Nebel

Untitled (Lost 01)
Piece unique - 2 meters high!
Dynamically moving night sky in black and white
Contemporary painter and video artist
Student of Jörg Immendorff in Düsseldorf
Heike Kati Barath

Untitled
Large format unique piece - Over 2 metres high!
Coming of Age - Energetic girl figure with skipping rope
Important German figurative painter from Berlin
Very good condition
Christian Awe

Wasserspiele II
Colorful painting
Abstract painting in bright colours
Between Street Art and Abstract Expressionism - Artists from Berlin
Student of Daniel Richter
Herbert Zangs

Farbfluß-Relief Schwarz
Monochrome color flow relief in black - hand signed
Important representative of the German Informel
Appraised by two experts - Incl. 2 certificates of authenticity
Ready to hang!